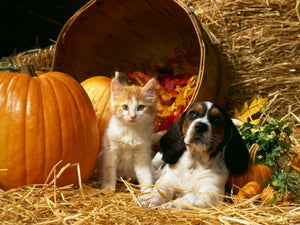 Benefits of Pumpkins for Pets
BENEFITS OF PUMPKIN FOR PETS.
From your front doorstep, to pies, to lattes, pumpkins are everywhere this time of year! While you enjoy your pumpkin for the season, let your pet enjoy it too! Pumpkin has many health benefits for your furry friends, so consider adding it to their food or treat routine. Their bodies will thank you too for this healthy snack!
---