Customer reviews
Since finding Doggylicious at a farmer's market, my dog won't eat other treats! So glad we found you guys!

Debby R. (Verified Buyer)
My German Shepard absolutely loves the chicken jerky and bone marrow treats!! Great quality products, love supporting local businesses.

Gerry C. (Verified Buyer)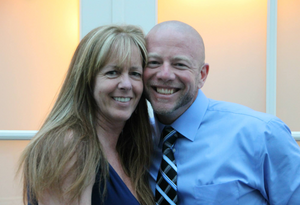 Our Story
DoggyLicious was founded on a simple premise...create homemade, all natural, healthy treats that dogs (and cats) love.
Being health conscious people, we decided that our dogs Tank & Thor should eat the same quality food we do. We were tired of buying treats without really knowing the ingredients, so we founded DoggyLicious!
DoggyLicious dog treats are proudly homemade in New Milford CT.
Our USA made original recipes include only the best dog friendly all natural human grade ingredients, with no added salt, sugar or preservatives. They are researched and developed with your dogs' happiness and health in mind.
You'll feel great giving your furry friend THE BEST TREATS ON THE PLANET!