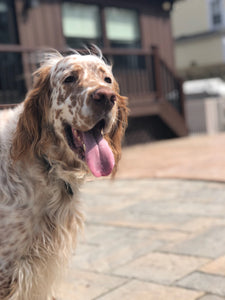 Sunscreen for Dogs
Are you taking your dog to the pool or beach this summer?
Remember to bring sunscreen for your dog, they can get sunburned too! Your dog is at the same risk when it comes to UV Rays. Just like us the lighter the dog, the greater the risk.
Only use a sunscreen made for dogs ( Never human sunscreen) it contains zinc oxide and other chemicals. Your dog can lick or ingest it. 
Stay Safe and have a Happy Summer!
---